Reality star dad Jon Gosselin spent his Saturday in Las Vegas hosting a pool party for an undisclosed sum of money.
Surrounded by girls in bikinis, the dad of eight wore his diamond studs, sunglasses, and kept 4 of his 7 shirt buttons undone, showing off a swath of chest hair almost as thick as his hair plugs.
Gosselin follows in some illustrious footsteps. Two Kardashians hit the pool earlier this month for a staged event and Lindsay Lohan got paid to have a birthday party there in late June.
PHOTOS: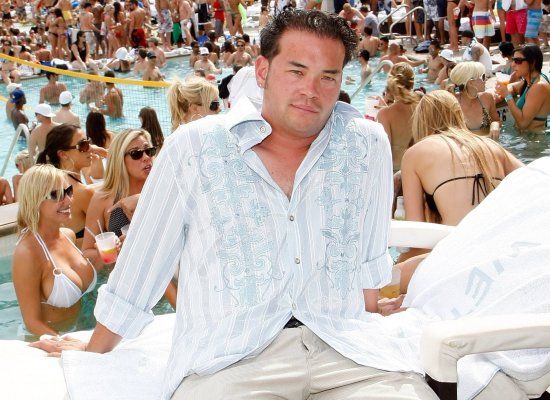 http://www.huffingtonpost.com/2009/08/30/jon-gosselins-las-vegas-p_n_272064.html
Working at a gas station has its perks, you know. I get to read all the gossip magazines for free:
OK! Magazine
,
Us Weekly
, the New York Times...
My favorite segment is how the stars are just like us. Sometimes the photographers get pictures of stars walking their dogs or buying coffee from Starbucks. It reassures me that they're not all that different from you and me. I would like to see the Times do a segment at least once a week on what the stars in New York do.
Jon Stewart and Stephen Colbert should add segments to their shows to reassure their fans that they're just regular people, too. They should have photographers on hand to catch the domestic disturbances and the court appearances that are part and parcel of being stars.